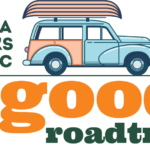 Road Trip – Berks County, Reading, PA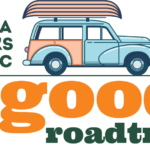 Lancaster County Road Trip – Parks, Trails and Camel Meat
Park professionals aren't always as recognizable as Smokey Bear. As the unsung heroes of park service and recreation centers, PRPs (Parks and Recreation Professionals) use their knowledge, skills, and teaching abilities to not only help parks survive, but help keep communities alive. PRPs have the ability to bring people together. Here's how:
You may not always know their name, or what they look like, but their power is in the education, programs, and facilities they provide – and always with an unrelenting passion. From the daily classes coached in recreation centers to the decision-making parks and rec offices, every park professional makes a difference for the community and they should be heralded for it. As Parks and Recreation Professionals Day approaches, check out some of the ways PRPs have made a special impact on people within the PA community, and how you can show your gratitude on July 21st, and every other day of the year!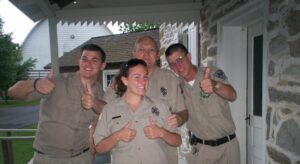 "Programming and operations at recreation and environmental centers are vital to nurturing neighborhood nature." -Christina Moresi, M.Ed., Environmental Education Planner, Philadelphia Parks & Recreation
A Who's Who of Park Professionals
The careers within parks and recreation service and management stretch far and wide – and some you may not have known even existed, but without them, you'd feel a difference. According to PA.GOV, Pennsylvania's outdoor recreation sector supports around 152,000 jobs. That's a whole lot of PRPs! From the behind-the-scenes roles to the more prominent figures within parks, it's important to recognize and acknowledge all the work that gets put into the upkeep and conservation of your local neighborhoods.
Out of the way, Smokey. The real park rangers have arrived. Park Rangers are, of course, a more recognizable figure when it comes to PRPs but it's not all about the glitz and iconic felt hat. In fact, have you ever considered all the tasks park rangers do? Sure, they are often present to answer questions (the most asked question is "Where are the restrooms?"), patrol areas, and give instructive tours, but they also create more permanent structures within the parks. They'll often gather data and visitor information, and that data helps them create programming and educational classes for children and adults alike. The information may also aid them in knowing exactly how to better conserve the land they work on. So next time you see that tall felt hat, think about all that!
Despite the show "Parks and Recreation" showing the silly antics and daily goofs of PRPs, the real everyday life in the office is filled with important choices, budgeting, initiative building, and a good dose of listening. To keep the community united and content, PRPs need to ensure that they are hearing what the neighborhood wants in their Parks and Recreation system. From the positions of directors, finance specialists and data analysts, to the even more specific like recycling specialists, every member works tirelessly to sow the seeds of a successful park or recreation center.
The on-the-ground or front-line staff of Parks and Recreation, while more visible to the public, can still often be forgotten. The classes taught at local rec centers need skilled professionals, the facilities, paths, and restrooms need to be kept safe and clean, and the front desks need to be manned. You wouldn't attend goat yoga with no instructor, would you? If you were considering joining a class at your local PA rec center, there's no better time to do it. The teachers are eager to share their passion with the community. Check out the local PA parks finder for the park and recreation centers nearest you!
I truly love my job when I see a kid who normally wouldn't be included able to enjoy themselves and forget about any other problems they have. We have an amazing opportunity in parks & rec to effect change and I want to say that I did my part.
-Walter Mulholland, Recreation Leader, Philadelphia Parks & Recreation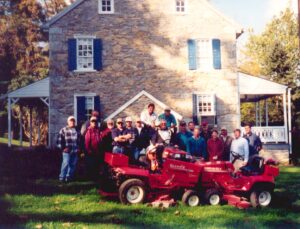 What Have You Done For Your Parks and Rec Professional?
Now that you know about some of the many roles within PA Parks and Rec, how about thanking them? There are many ways to give good gratitude to park professionals, beyond just enjoying the parks and all that they offer. So spread the word, tell your friends, and put your "thanking" caps on.
1. You've Got Mail!
PRPs need love too! A thank you letter is an incredible gesture that can ensure the workers in your area feel appreciated and motivated to keep working hard. Sending a letter, whether virtually or the old-fashioned way, is as easy as searching up the contact information of your county's Parks and Recreation. Find an address or an email and get writing!
Better than a thank you letter is an even simpler and quicker alternative – a signature! Looking into petitions and action statements that personally affect arks and Rec and the workers involved can make a huge difference. There is power in numbers. Sign something that personally speaks to you and help be part of the change. You can find a number of active petitions on this PRPS website page https://prps.org/TakeAction#/.
2. Pick Up Your Trowel and Shears
Want to plant some trees? How about cleaning trails? What about helping with research? Reach out to your local department and find out how you can help or volunteer. But whatever your interest may be there is always a job to be done and extra room for non-PRPs. Despite the many workers, some of your nearby parks may be short staffed or have one too many tasks to fulfill. Find something that speaks to your particular interest. Bring a friend or partner along for the ride!
3. Spread the Word
If you're an avid park-goer, whether to hike the trails, take your kids to the playgrounds, or attend some classes, your phone storage is probably filled with related photos. Picturesque landscapes, the sun setting over a creek, your pup holding that huge stick they found and are so proud to carry. Those park-related pics sitting in your camera roll were just meant to be shared! When your followers or friends see those amazing photos on IG, they'll be dying to experience those things too! Grab the attention of those who may be looking to visit the park. Tag your photos with #goodforpa or #paparklove and not only get a ton of likes, but help out the popularity of your local parks!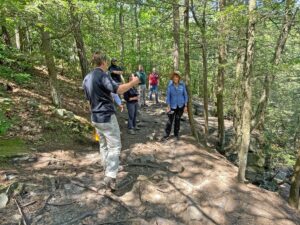 Thank your local parks and recreation professionals and volunteers!
PRP Day is July 21st this year and from now until then, it can be a wonderful time to thank the people that make our parks so special. Everything you love about your park has been created, conserved, or cared for by a pro-fessional. It's time to acknowledge it! Follow GoodForPA on Instagram to learn more about what is happening for PRP Day!