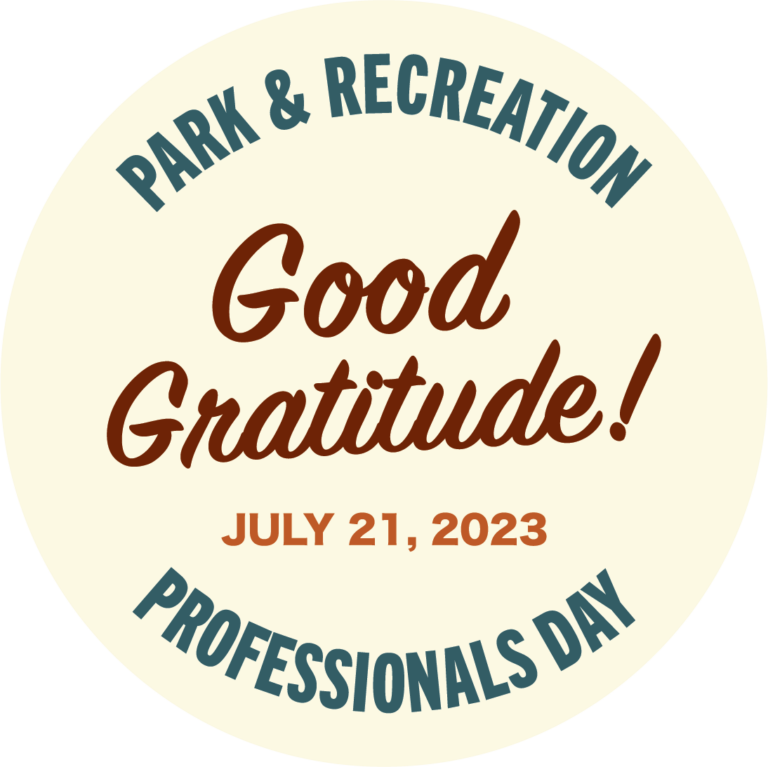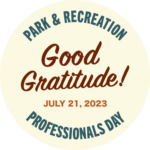 Good Gratitude: Say Thanks to Your Park Professionals!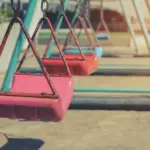 Chutes and Ladders: PA's Oldest and Newest Playgrounds
I'm Steve D. from Philadelphia. Our Road Trip took us through Lancaster County, PA, where we found great rail trails, beautiful parks, and lots of fun places to explore and enjoy. Check out some of our stops:
Day One: Enola Low Grade Rail Trail
A flat, walkable trail along a railroad track (with a fence) that begins next to the Susquehanna River in Manor Township. Plenty of parking too.
I'm not a hiker, so this was the perfect trail for a casual stroll or walk. And if you're into the whole fitness thing, this is great for jogging and especially biking.
Saw a couple with a stroller at a picnic table along the path. Family-friendly!
Lots of birds flying overhead makes it great spot for bird watchers.
It's a total of just over 29 miles through a few different townships and counties.
The trail entrance in Manor Township, Lancaster County.
It's a long trail, so remember that no matter how far you go, you'll have to turn around and go back to your car. LOL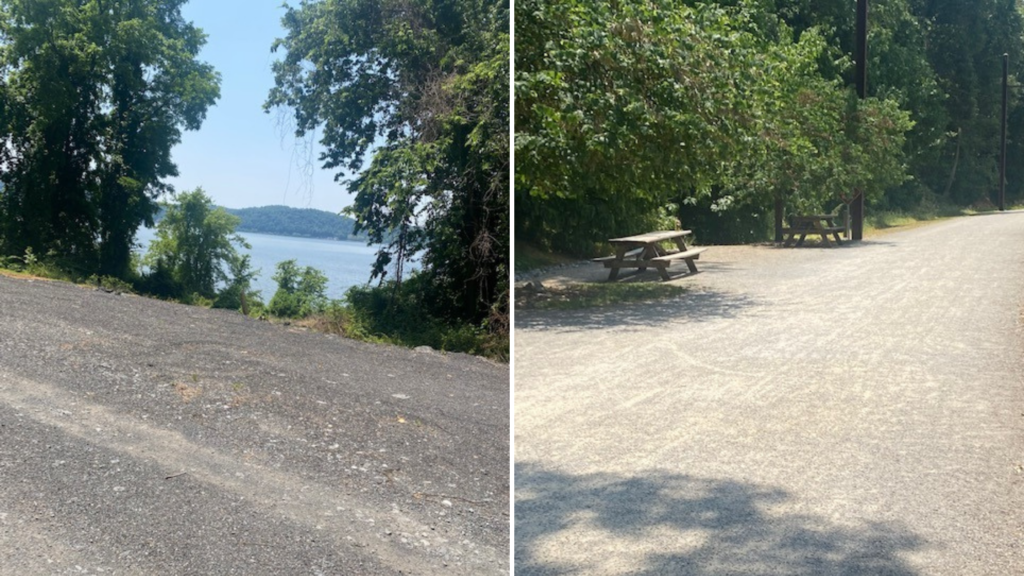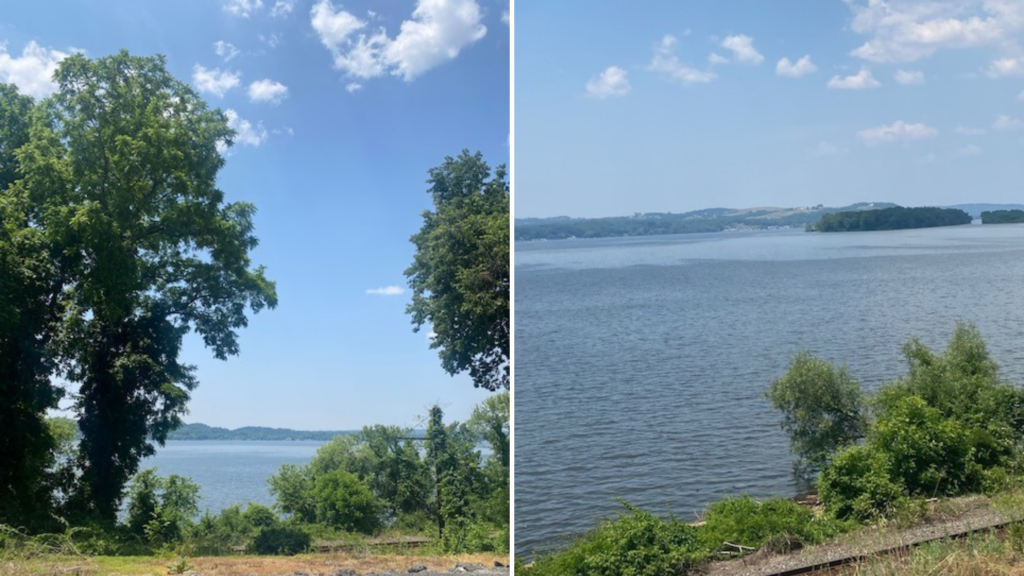 Super flat and not hard on the feet. Kind of small gravel. Some slight grades as you continue onward. I recommend a good walking shoe and good, fat bike tire.

Great views of the beautiful Susquehanna River.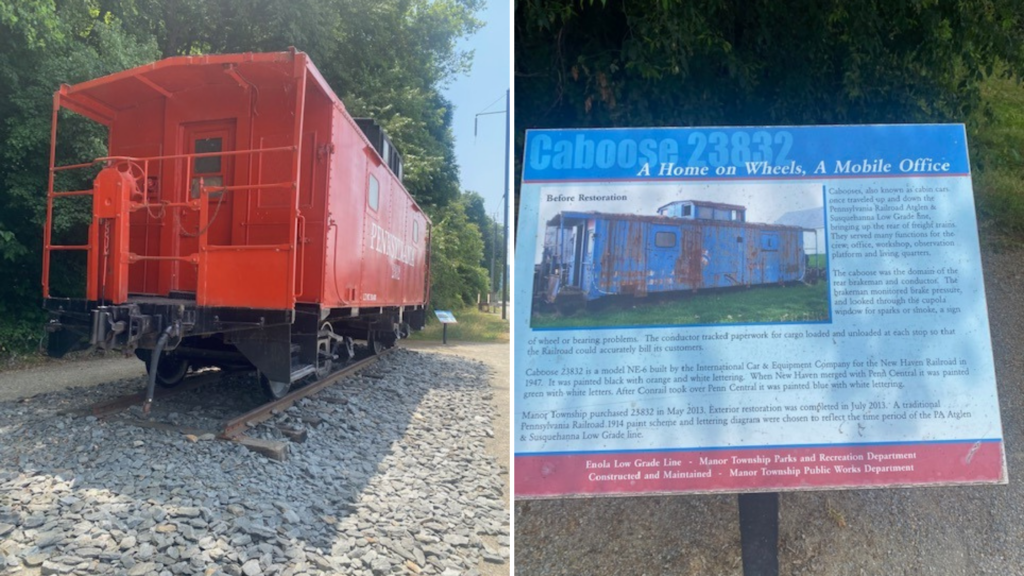 Nice caboose! A restored Pennsylvania Railroad caboose sits near the start of the Enola Low Grade rail trail in Conestoga, PA. You can't get inside it, but it's still great for snaps and selfies
Stop and check out the very cool Columbia-Wrightsville Bridge (Veteran's Memorial Bridge) built in 1929, just a short way from the trail start.
Lancaster is known for its roadside produce stands and garden stops. Drive too fast and you might miss them. (You shouldn't be driving that fast anyway, lead foot.)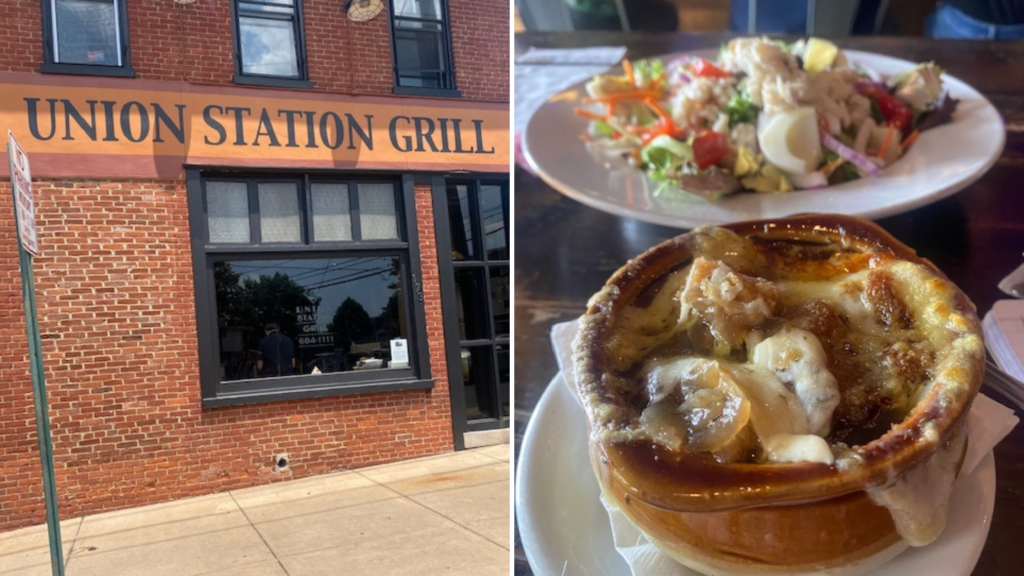 Delicious lunch at a casual, local hangout, The Union Station Grill, just a few minutes from the trail in Columbia, PA. The French Onion Soup was killer!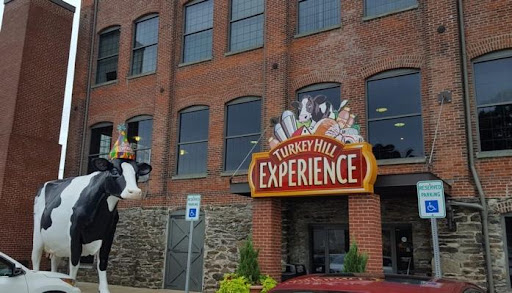 Didn't get to go in the Turkey Hill Experience right nearby for a factory tour, but I hear it's a lot of fun for kids (and adults won't be bored either).
Day Two: Lancaster and Lititz
• Of course, it wouldn't be Lancaster without experiencing some of the unique Amish shops, antique stores, and a plate of scrapple!
• Lititz is a surprisingly hip, cute little town with lots to do, see, and places to eat!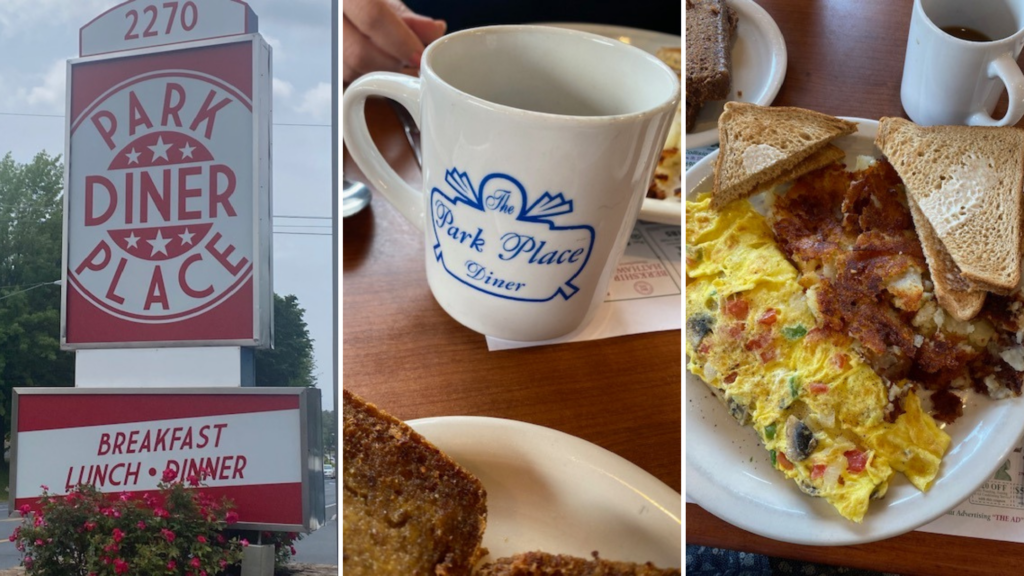 One of our favorite stops for breakfast was the Park Place Diner, a classic, old-school diner serving up scrapple, good coffee, and farm-fresh eggs. Don't know what scrapple is? Well, for one thing, it's delicious. That's what it is.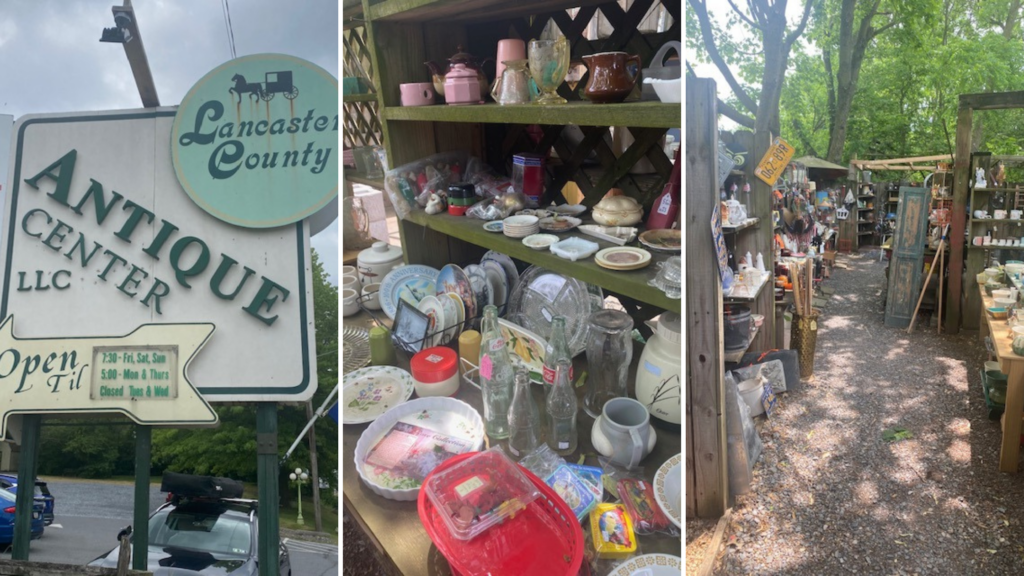 Right across from the diner is a cool two-story antique shop, the Lancaster County Antique Center. It's just one of dozens of antique and collectible shops and dealer co-ops in the area. As a collector of old stuff, this area is heaven for me.
NEXT STOP: Lititz Springs Park
• Beautifully landscaped, perfect for strolling, relaxing, feeding the ducks!
• A few pavilions for family reunions, barbecues, Scout events etc. (You have to call to book it.)
• Snack counter that's great for a quick lunch.
• A big band shell for special events.
• Safe playground with lots for the kiddos.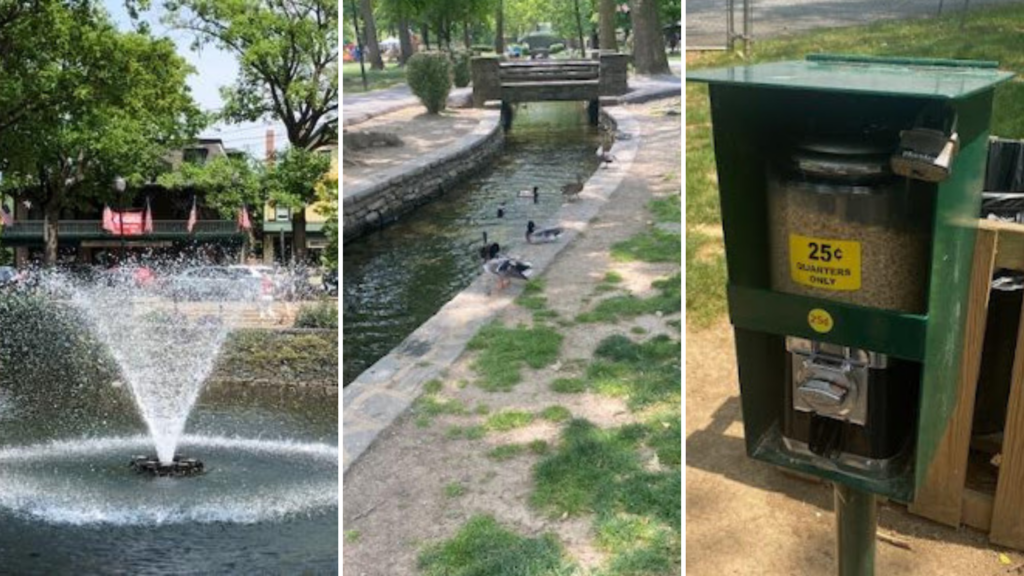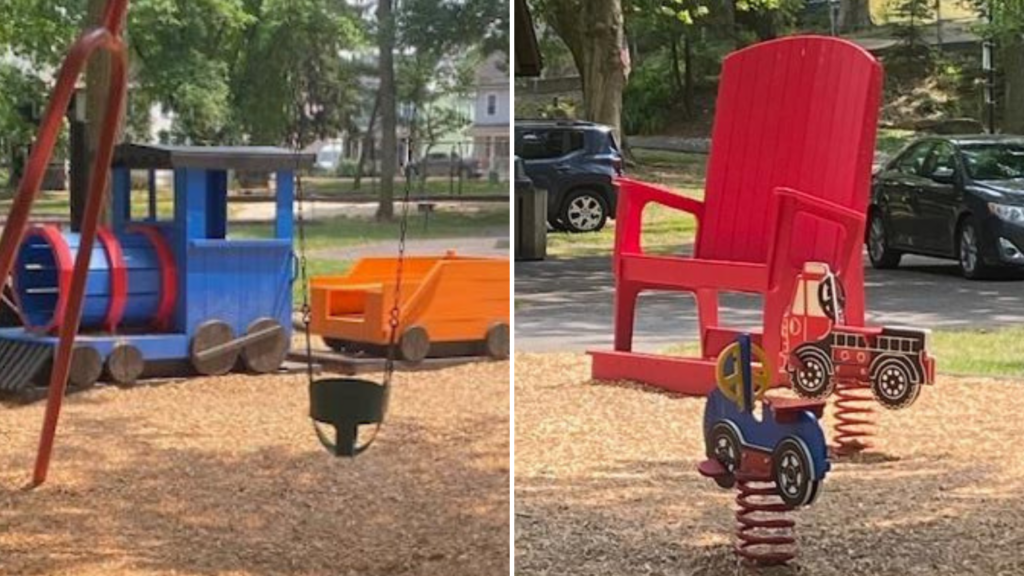 Lititz Spring Park is lovely. We enjoyed just wandering through and snapping pics. And spending a whole quarter to feed the duck family.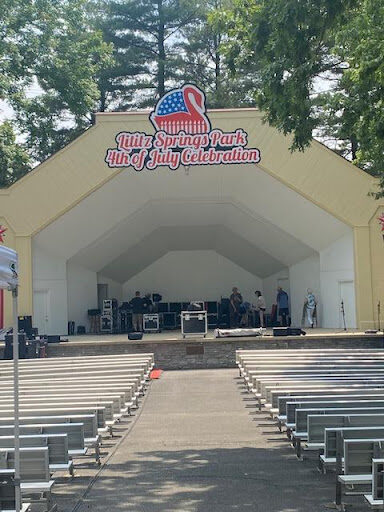 They're getting ready for the big July 4th celebration. I might just head back out there to catch it.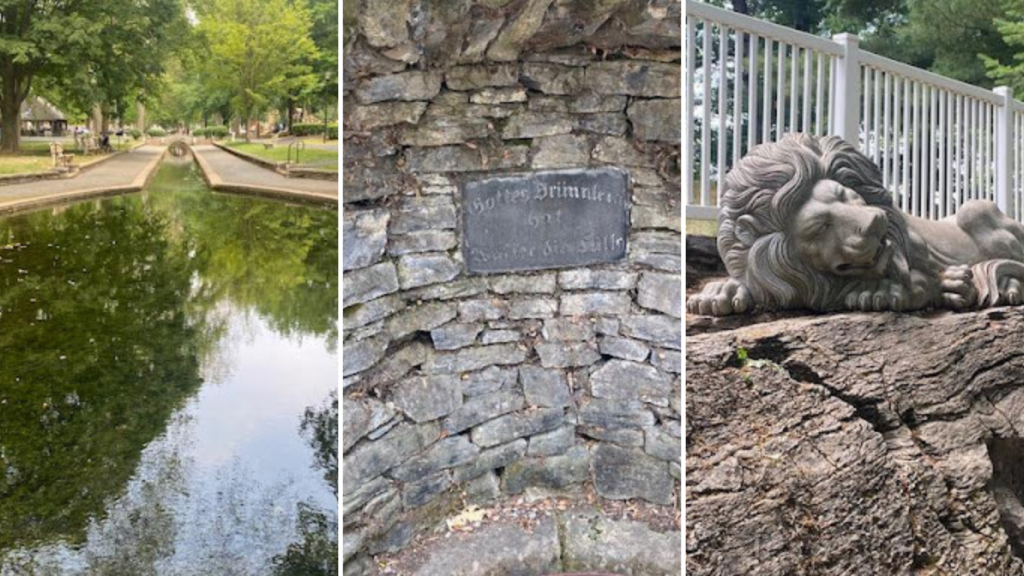 Lots of cool things to see at this park!
NEXT STOP: Wilbur Chocolate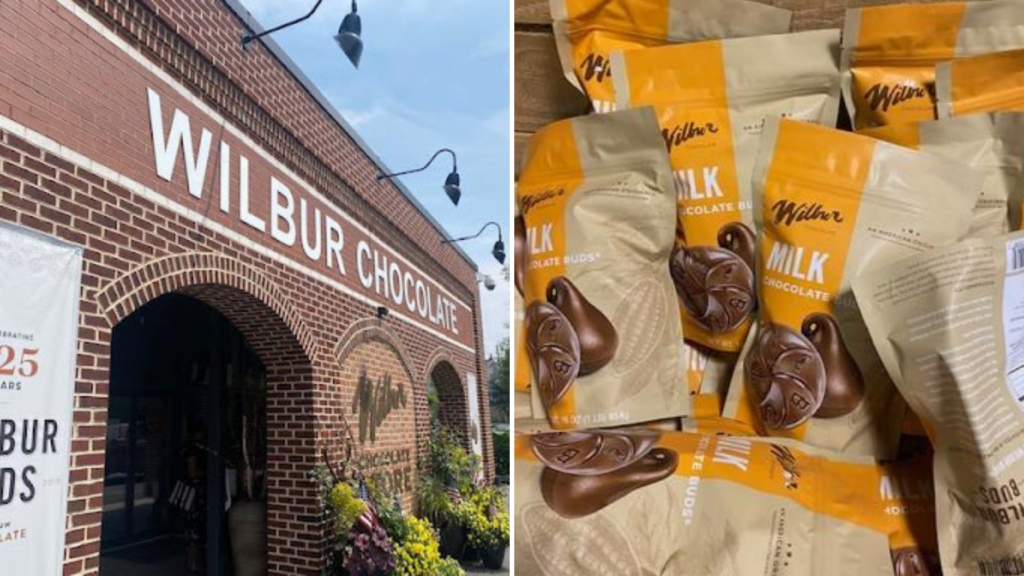 Just across the road from the park is the perfect place for anyone with a sweet tooth. The Wilbur Chocolate store sells those delicious Wilbur Buds and lots of other chocolate goodies made right there! A must-stop for tourists, road trippers, and chocoholics.
NEXT STOP: The Savory Gourmet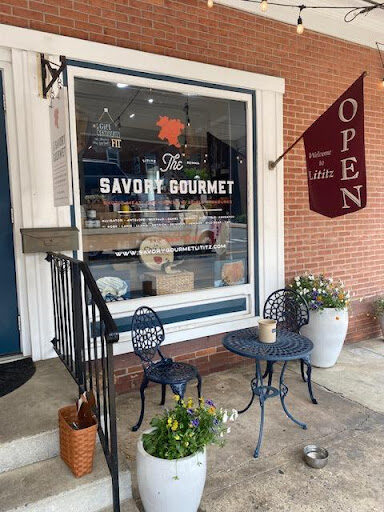 Lititz is a great little town, with lots of awesome and unique shops and restaurants. This place was one of our faves. Attention foodies…The Savory Gourmet is a dream shop. Need some ground camel meat? Ostrich steaks? Kangaroo patties? How about gator, emu, or rattlesnake for the next bbq? This place is a gourmet's dream with lots of unique, exotic meats. Plus, a big cheese selection (with sampling), and other yummy goodness. Check it out!
FINAL STOP: The Village Farm Market
As I said, there are plenty of roadside produce and farmer's markets. The Village Farm Market was a great stop with plants, flowers, fresh local produce, and other tasty local Amish specialties—like scrapple.
And a road trip to Lancaster County wouldn't be complete without an Amish buggy sighting. Definitely worth the trip!