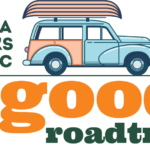 Lancaster County Road Trip – Parks, Trails and Camel Meat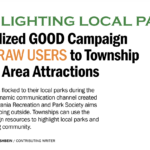 Revitalized GOOD Campaign Can DRAW USERS to Township
Think back on some of your fondest childhood memories. It's quite possible that at least one of those core moments took place on a playground. Making a new friend by the swingset, feeling triumphant as you crossed the monkey bars, and giggling in joy, or sometimes unfortunately nausea, as you flew high into the air on a seesaw. The social and physical interactions children experience on a playground can be a huge benefit to their early development. Learning to talk to other tiny humans, imagining worlds and universes beyond what they see on an IPad screen, or even getting 'fake' married with Ring Pops underneath the jungle gym (cherry flavored, of course) are all integral ways for your child to build character and stay active!
Slide Into the Past
Before touchscreens and the infamous 'Baby Shark' were part of our current zeitgeist, playgrounds were still an important tool for developing little minds. The first American playground was built in 1887 at the Golden Gate Park in San Francisco, which included playground favorites such as swings and slides and in 1906 the official Playground Association of America was formed, eventually establishing regulations and rules that made playgrounds as safe as they can possibly be. Theodore Roosevelt pushed for the construction of more and more playgrounds in order to stop kids from playing in dangerous and unsupervised ways in big cities. Read more about the history of playgrounds here.
Keeping children off the streets and out of danger was a huge initiative that motivated the boom in playgrounds. So what does that mean? It means that playgrounds have always been strongly intertwined with the community. And just like local parks, the playgrounds housed inside them can be, and always have been, an incredible way to bring people together, appreciate nature, and motivate healthy play. Except now instead of competing with dangerous street antics, playgrounds compete with Cocomelon. Oh, how the times have changed.
PA's Oldest Playgrounds
A playground that boasts being able to "turn back the hands of time", Smith Memorial Playground in Philadelphia is the oldest playground in the state, dating back to 1899. This playground is a whopping 16,000 square feet and is surrounded by lush trees and sloping hills. Centered in the middle of the playground is the historic Ann Newman giant wooden slide. No need to worry about splinters! This slide was built for fun! Since renovation in 2022, the playground even offers indoor play space and annual events including a Winter Wonderland and a tot-sized Coachella, the "Kidchella Music Festival."
Perhaps more amusement than playground, Idlewild (aka the aptly nicknamed PA's Mountain Playground), has been a host of giggles and play since the 1800s. Situated in The Laurel Mountains of Westmoreland County, Idlewild is the oldest amusement park in PA and the 3rd oldest in the country! While the park in its early days was more scenic and nature-based, the playground has expanded to include seven different themed sections of the park. Would you rather visit Mr. Roger's Neighborhood or a Storybook Forest? How about both? There's no limit to the amount of adventures you can experience at Idlewild.
Built in Doylestown in 1997, Kid's Castle is one of the newest 'old' playgrounds around. The design of the grounds were originally created by children through an art contest – which is probably why Kid's Castle is an astronomical eight stories high. That's a lot of wood! Its high towers and pointed roofs turn the playground into a true castle for all your princes, princesses, knights, and squires. Kid's Castle is always open to donations for upkeep and renovations. You can even buy a brick engraved with a name!
PA's Newest Playgrounds
At not even one month old, this Harrisburg playground located in Reservoir Park deserves a nice playful welcome! With its grand opening on June 20th, this playground brings the classic board game "Chutes and Ladders" to life. One look at an aerial shot of the park will show you that it is quite aptly named. The playground is abound with climbing activities, slides, ladders, and an abundance of other fun twists and turns that will keep your children entertained for hours.
In Middletown, Hoffer Park is a perfect place for imaginations to run wild. A big blue firetruck with stairs leading inside, a locomotive to board with a curved ladder, two large towers with a winding bridge in between – there's no limit to the adventures kids can have in Hoffer Park. Having opened on April 1st, 2023, this playground is only a few months old. Break in the brand new swing set, or even have lunch in the park pavilion nearby!
Stop by Cumberland Valley to see the state-of-the-art Adventure Zone, a 53-acre playground with all the bells and whistles, and slides. Make a whole day of play out of your visit and enjoy more than just the playground. Adventure Park features a fitness trail, disc golf, and sand volleyball courts. Not only that but Adventure Park was also built to accommodate children of all abilities, being the first fully accessible park in the Cumberland Valley, truly making it worth a visit!
The playground. It's a place where anything is possible. Going to space, living in a castle, defeating villains with ultra-strong superpowers. It's also a place where communities are formed, and bonds are made. If your local park has a playground, it can be a great opportunity to get your children out of the house and into the great big world! Check out our Local Park Finder for a nearby park. You can also visit the Accessible Playground Directory. You'll find a playground that'll keep your kid busy for hours. They've got energy to burn so get them onto the monkey bars and away from the TV screen!