Stories (in PA Parks) to Tell in the Dark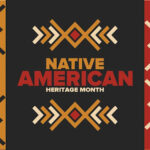 Indigenous Peoples and Parks: Native American Heritage Month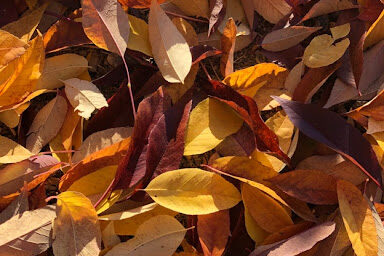 While scavengers in the wild are known for munching on dead things, they can also be considered resourceful – making use out of what is already there. They have a keen ability to find exactly what they're looking for. I mean, where do you think "scavenger hunts" got their name! This season, be your own scavenger and take advantage of all the beautiful and useful items in your PA parks and forests. Whether you're having a harvest party, hosting Thanksgiving, or just looking to decorate and brighten your home and front porch, there are so many DIY projects that are easy, natural, and best of all – free! So for your autumn decor this year, don't do arts and crafts, do parks and crafts!
---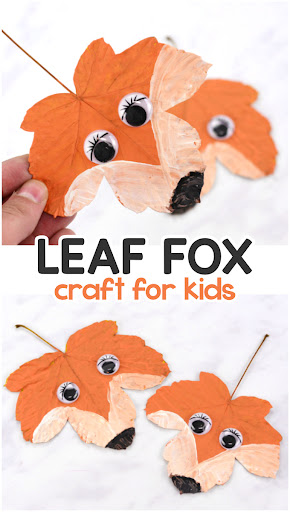 Leaves
Leaves during autumn are some of the most colorful sights you'll see. From reds and oranges to golds and yellows, their hues are stunning and make for an excellent and bright decoration. These natural beauties are, by far, the easiest of resources to find to create amazing DIY projects. A quick trip to your local park is all it takes!
One of the simplest DIY decoration ideas is pressing leaves – whether you press onto paper to hang on the wall, on cloth napkins for a festive look at the dining table, or even onto newspaper for a more rustic look. And no ink is needed (but sometimes can be added for a more personalized touch!) The natural tannins of leaves give off an incredible look. Just stick a leaf of choice to a canvas of choice and cover it. For quick markings, safely hammer over the leaf. For a longer process, leave a stack of books on top for a week. The result will "leaf" you breathless!
For a more kid-friendly decor option, have a family fun day and make some cartoon foxes from leaves!
---
Flowers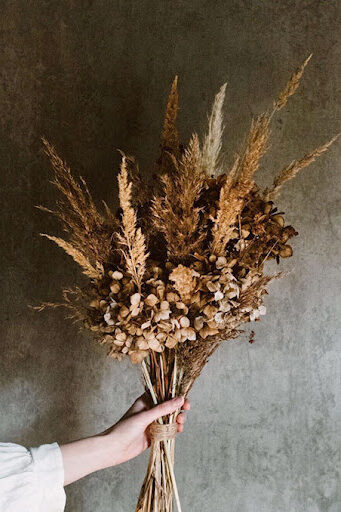 Flowers are extremely versatile when it comes to how you utilize them in a project! There are about 2,100 native plants in Pennsylvania and a large portion of those are flowers. What does that mean? A wide variety of shapes, colors, and uses. When it comes to flowers, though, be aware of what you're picking: ensure that you're not becoming more stealer than scavenger and make sure that you're not taking flowers that aren't meant to be picked!
Dried hanging flowers are an almost-witchy-looking decoration for your home. The upside-down flowers dry in gorgeously dusty lavenders, pinks, and blue. The process is simple. Once you've collected the flowers you want to use, trim any excess, cut them all down to a desired length, tie the stems together with twine or string and hang. Keep the flowers out of sunlight so that they keep their color and leave them in a dark dry area for one week to fully dry them out. And voila, a decoration has bloomed!
What if you're looking to make more of a home "enhancer" than decoration? Try using dried flowers to create your own fall-scented potpourri (I say, go heavy on the cinnamon cloves!) Who needs candles when you've got flora?
---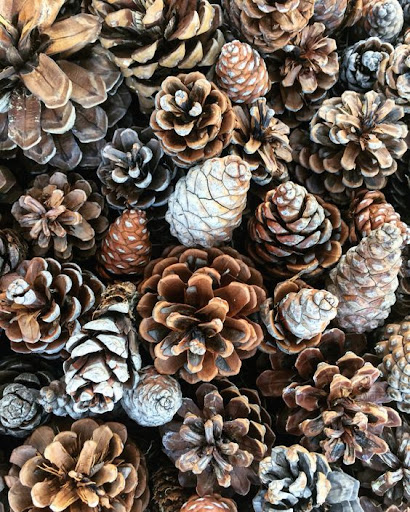 Pinecones
If you find the base of any tree, you're likely to find pinecones as well! And you don't just need to be near pine trees! While pine trees are the only trees that produce "pine" cones of course, other trees produce cones of their own that can also be useful! Our PA Park Finder features some great filters that may do the trick: try "Big Trees," "Natural Areas," or "Scenic Views." These spots just might offer the best array of pinecones to pick!
There are tons of uses for pinecones in decorations, whether they be fall- or winter-themed centerpieces, strands of pinecone garland, or even pinecone turkeys for the kids (they'll gobble, gobble this idea up!) But a classic pine cone door wreath is simple and can be easily spiced up. Try bleaching the pinecones to give them cool varying cream shades, maybe add some acorns to the mix (the squirrels won't mind!), or perhaps even apply metallic spray paint for a glamorous touch!
---
Berries and Wheat
Winterberry, serviceberry, crabapples, and so much more! The fall season is abundant with various colored berries. And while many of them are yummy to cook (and not to eat raw!), they are also perfect for a range of DIY projects. VisitPA offers some great PA berry foraging spots that could also make for a fun outdoorsy day! Wheat is also a simple resource that adds a cool texture and unique color to any project and can be found in a lot of natural areas.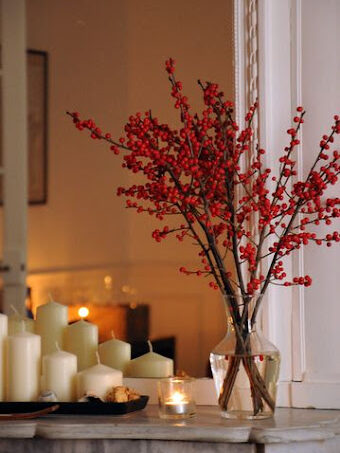 One of the best uses for both these items? Add wheat strands or berry branches to an autumnal flower arrangement or wreath for an extra something that will make your guests "fall" in love with your home. They'll bring any centerpiece to life.
Want to add an extra something to your fabrics, whether it be tablecloths, napkins, etc.? Learn how to create a stain out of berries for an all-natural dye job.
If you're interested in making a wreath, here's a training video from one of our park pros showing how to make one, and how to host a wreath making class!
Whether it's plants, flowers, or berries, it is important to know exactly what it is that you're picking and bringing into your home – especially if you have children or pets. GoodHousekeeping gives you the full rundown on what plants should NEVER be invited to your harvest party!
Besides giving poisonous plants FOMO, your home will easily shine this autumn with these incredible DIY crafts. Whether you're looking for a fun nature-based activity for the kids or looking to channel your inner Martha Stewart this Thanksgiving, there's a project just waiting to be created in a PA park near you!