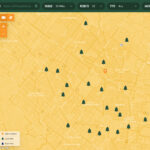 Pennsylvania's Fall Foliage Is at Its Peak: Use This New App to Find Parks for Viewing It in Pennsylvania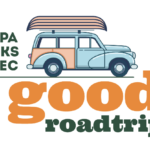 A Dog-Friendly Roadtrip
It can be played indoor or outdoor, singles or double, with a racket or paddle, and nope – it isn't tennis. Yep, you've guessed it. It's pickleball! Despite its 1965 conception, the American-made sport is seemingly just now hitting its stride (or stroke!), rising in popularity to become one of the most talked-about games of today. Maybe you already play, or you heard your friends or family talking about it, or perhaps you've seen it advertised at one of your local recreation departments. Whatever the case may be, if you want to stay in the know, get in on the action, AND have some fun, while getting some much-needed exercise, pickleball is the game to learn.
If you're already a pro or are at least well-versed in the rules of the court, look into where you can put those moves to the test. More and more recreation centers and parks are bringing the game into their list of sports, whether for competition or just for working up a sweat. Take a peek at our new and improved park finder https://www.goodforpa.com/park-finder/. You can easily find rec centers and parks nearby. Use the interactive map to see who's offering pickleball!
How is Pickleball Different From Tennis?
Let's get one thing straight: pickleball is NOT tennis. While they have some similarities, there are some key "dill"breakers that make pickleball its own separate sport (note: there are no actual pickles https://www.visitpittsburgh.com/blog/pittsburgh-is-picklesburgh/ involved in the making of pickleball).
Pickleball is like tennis, except everything is smaller. The paddle, the ball, and the whole court! No wonder pickleball is so popular: it's easier to store everything and lighter to carry around!
Not just that, but the rules of the game differ slightly. Pickleball serves are ONLY underhand. The court also features a no-volley zone, unlike tennis, which is commonly referred to as the "kitchen" (Uh-oh, now we're thinking about pickles again!)
What Does a Court Look Like?
So, you're on the court. In front of you, just like tennis, there's a net. On each side of the net is a 7ft. no-volley zone (the cooking-less "kitchen" we talked about earlier). You can hit a ball after it has bounced already while in the kitchen, but otherwise, the saying goes: If you can't stand the heat, stay out of the kitchen!
From there, each side of the court is divided (by the "centerline") into two sections: the right service area and the left service area, with one player in each area.
All that's left is the green encompassing the net and service areas. That, my friends, is called "out of bounds" (AKA the territory you NEVER want your pickleball to enter if you're looking to win!)
For exact measurements of the entire court, net, and service areas, this handy dandy "How to Make Your Own Pickleball Court" article https://www.breakthelove.com/blog/players/how-to-make-your-own-pickleball-court should do the trick … and lead to a very interesting DIY project.
How Do You Play?
Now that you're on the court, it's time to learn some basics of the game:
There are two types of serves: a volley or a groundstroke. A volley is when you hit the ball mid-air before it's touched the ground, while a groundstroke is hitting the ball after it's bounced on the court.
Players should serve diagonally. If you're in the right service area, you're serving to the other team's right service area. Right service side always serves first!
Paddles can only hit the ball below waist level (so, good luck if your opponent is over 6 ft.!)
Players hit the ball back and forth until one team plays a "fault." Some pickleball faults that will cost you a rally include hitting the ball into your side of the net, hitting the ball out of bounds, allowing the pickleball to bounce twice while on your side (a big no-no!), and, of course, violating the no-volley zone rule.
You Think You Got What It Takes?
You've learned the history, you've learned the court, you've learned the basics. Now, all you need is a net, a ball, paddles, and some players, and you'll be ready to go! Pickleball is easy enough to learn and it's a great way to build a community. Since the courts are smaller and less movement is needed, conversations can happen easily, and you could even meet a new friend (and teammate!)
You'd be surprised how many matches are happening all around you, indoor and outdoor. If you're looking for spots but find yourself in a pickle, the official USA Pickleball's Places 2 Play features an entire list of all the pickleball courts that can be found in PA!